"Odore odore yo, kawarage ba ga, kurige kawaraga, yoisho, nabeya no kokokage"
With these words, and over 100 years of history the Hayama Festival beings!
Mochio being the biggest festival in the Miyakonojo area, Hayama Festival is often said to be the second biggest.
Every year on April 29 on the grounds of Hayama Shrine, the Jankan Uma dances to pray for a good harvest in the upcoming season. There are also traditional dances preformed around town, and even a show performed by the local heroes, Mimata Rangers.
On the stage you will be able to see performances by the local groups of Mimata, including traditional dances as well as a hero show by the Mimata Rangers.
Judo, Kendo, Kyudo, and Shihan Tournaments are also held throughout the festival.
Festival Period:
April 29 (Mon) 9:00 ~ 14:30
Location:
Hayama Shrine grounds; Mimata, Oaza Kabayama 3993-9
Festival Program:Please wait
Parking and Street Guide:(Schedule)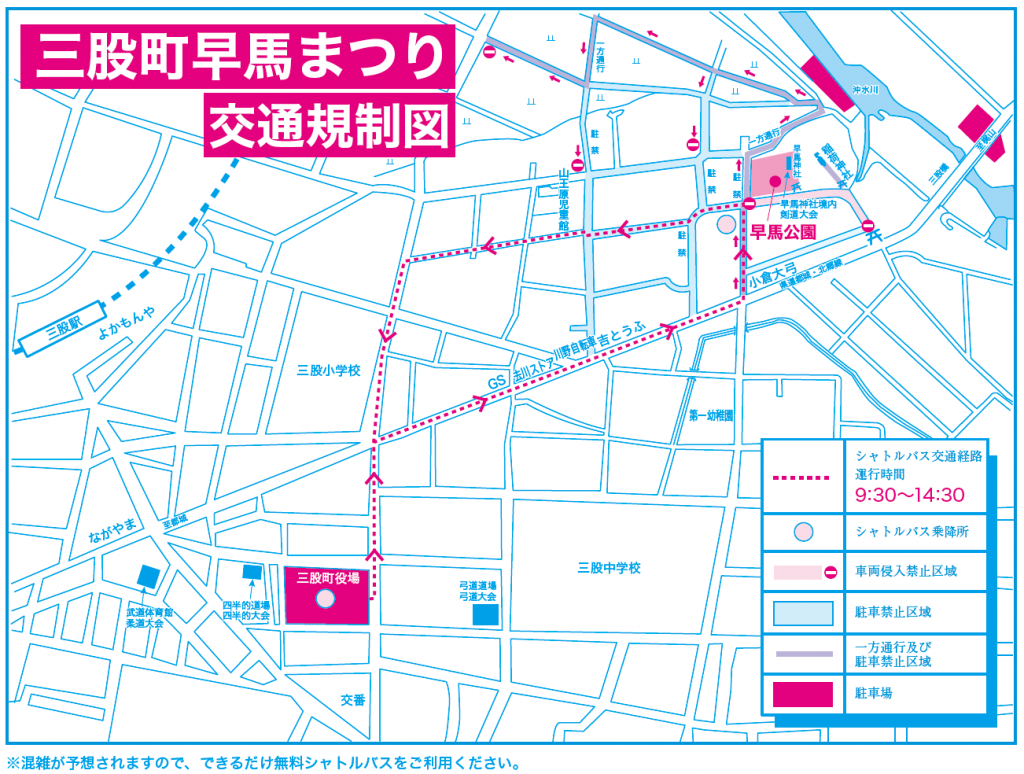 Shuttle Bus Information:
This festival is quite popular and parking is limited. There are also some street closures that take place. To accommodate for this, there is a shuttle bus that departs from Mimata Town Hall. 
Tournament Information:(Schedule)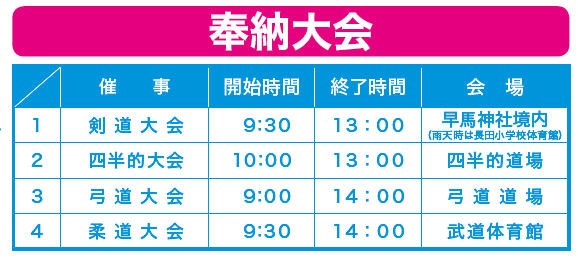 Contact:
Mimata Tourism Organization 0986-52-9085